Filter Leagues
New filter for leagues was added. You can now get arbitrages only for the desired leagues. In the search field you can search by tournament name or by league name, but not by both at the same time.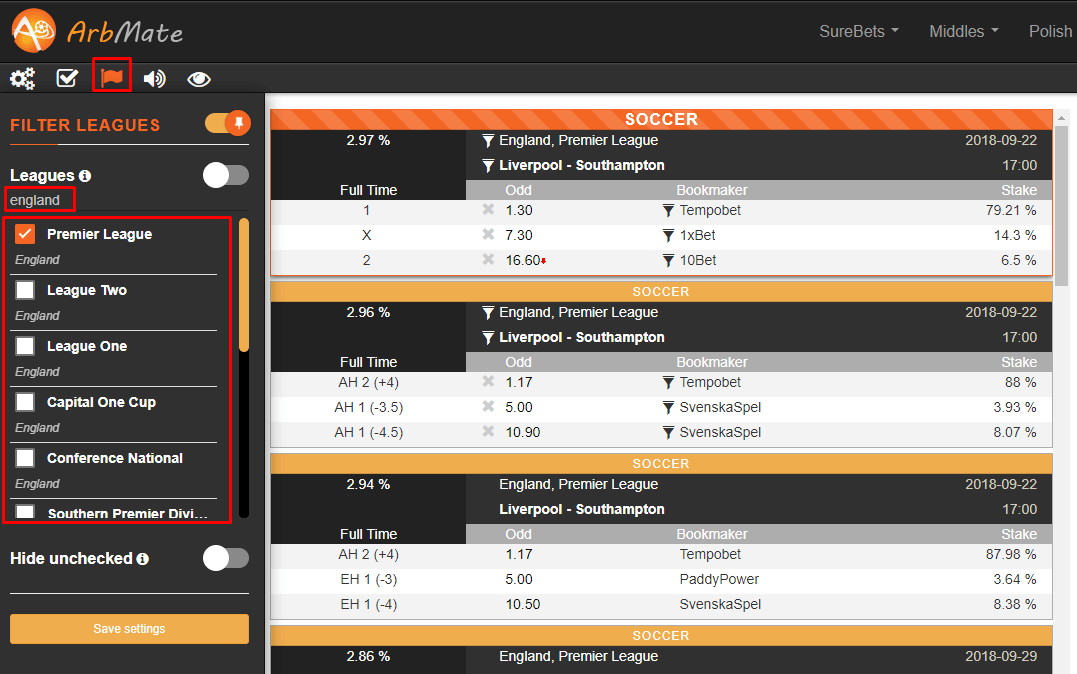 Note that if you set to see arbs for example for "England, Premier League" and for "Italy, Serie A" in the leagues settings tab from the screenshot above, and then you filter "Italy, Serie A" via quick filters then "Serie A" will be filtered no matter it is selected in your leagues settings tab. Quick filters are taken with advantage.
Filtered leagues from this menu could be saved for logged in users. Please note that the leagues list is dynamic and if a new league is added it will be checked by default.