ESports and ESoccer are now available
ESports and ESoccer are becomming more popular because of the missing 2020 year sports events worldwide and will keep bringing more and more arb opportunities from now on. Luckily, ArbMate's members could now take advantage of them as well.
/screenshot 1/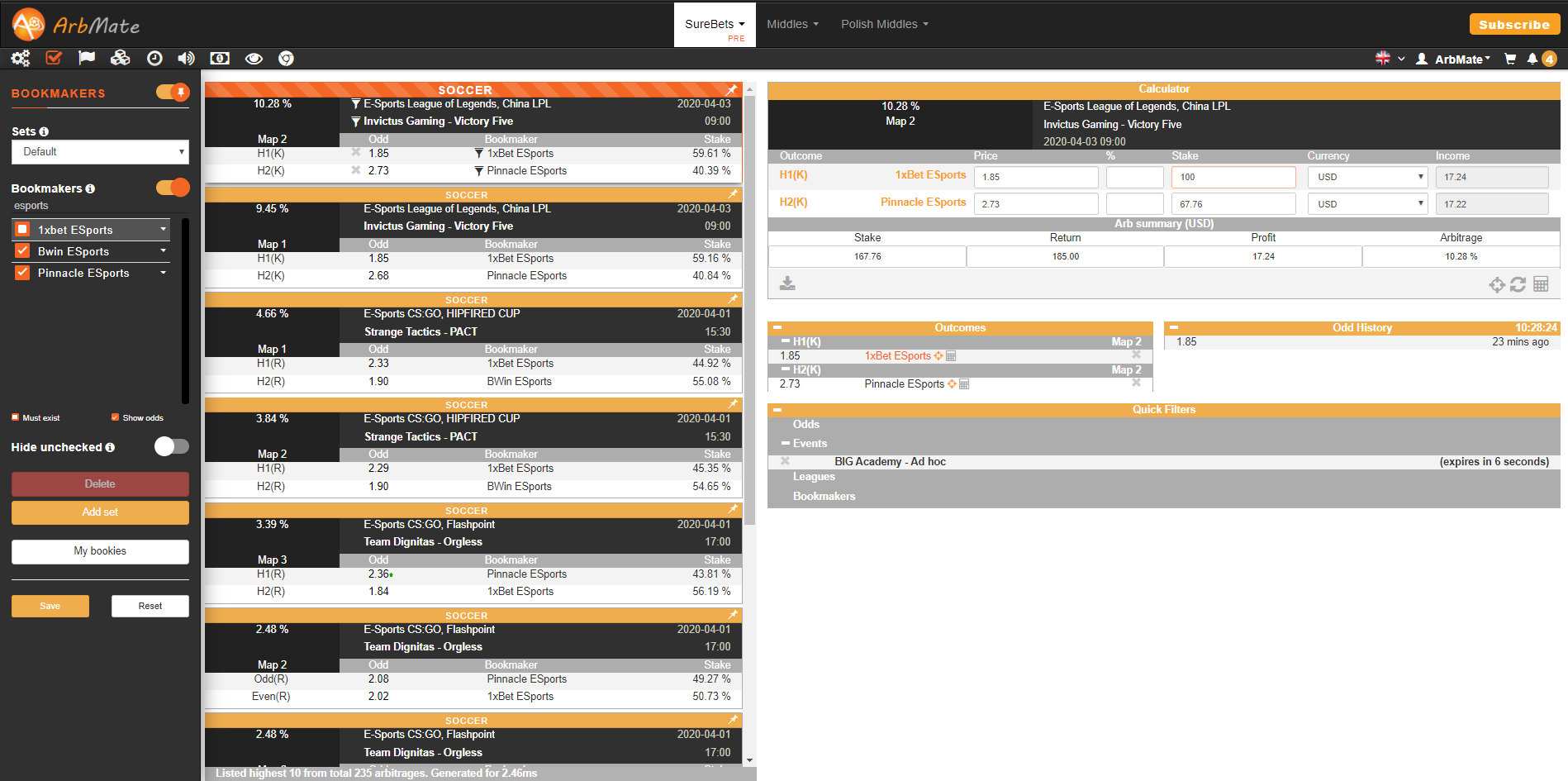 You will now see 3 new bookmakers: Pinnacle ESports, Bwin ESports and 1xbet ESports. Pinnacle and Bwin ESports will be available for every new purchased subscription by part of the default bookmakers. 1xbet ESports will have to be purchased in addition if you would like to add it to your list. We will keep adding more bookmakers for ESports and more sports in the near future so stay in touch!
Enjoy Arbing!